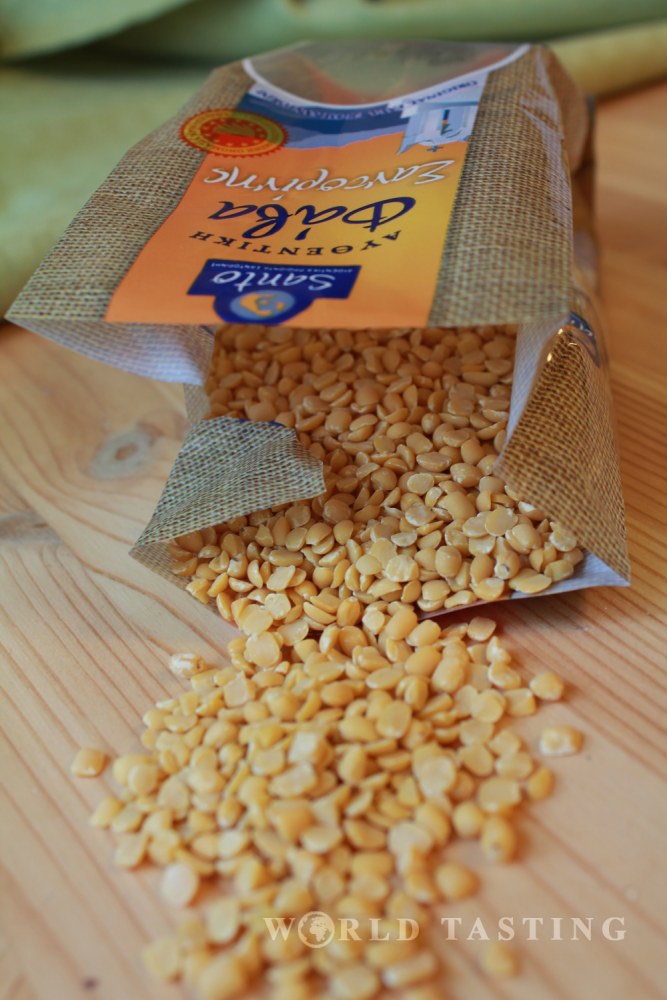 Santorini is not only about white-washed facades, narrow cobblestone streets, blue horizons and divine sunsets. (All of which extensively featured here, here and here.) This becomes even more apparent when you have a Greek husband with a healthy appetite. So ever since we tried out that savory fava dish at 1500 BC, which made us head straight to the supermarket to stock up on split peas, I have been mentally preparing for the me-against-the-fava challenge.
It was last week when the husband finally remembered about it. 'Didn't we have some fava?' So I took a deep breath, and did what every good wife should do. Suggested to go for lunch in the city. But since you are reading this post, I bet you already know my attempt was unsuccessful.
So there I was, standing in the middle of the kitchen, apron around my waist, reading the instructions on the back of a split pea packet. To my surprise the ingredients were few, the preparation was literally easy-peasy and the result – as yummy as I remembered it.
Here's what you need to prepare fava like a real Greek:
1 cup fava (split peas)

1 medium onion

1 garlic clove

olive oil

salt, oregano

zest of 1/2 lemon
Directions:
Pick over and rinse the split pea, place them in a sauce pan and cover them with water. Chop the onion and add it to the peas. Bring to the boil, reduce the heat and simmer for about 40 minutes (or until the peas become mushy and thick).

Crush the garlic clove, beat it in the fava, add the olive oil, the salt, and the lemon juice. Garnish with oregano.
Bon appetit!