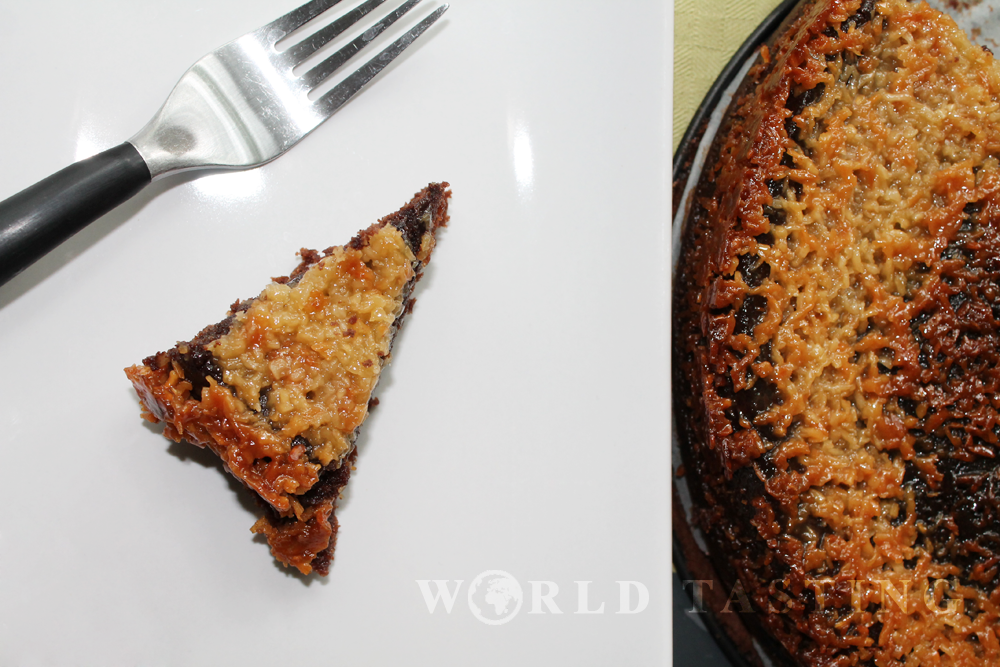 Sometimes I fall short on the translation part, however there are things that just don't seem to tolerate a proper interpretation. This is how a traditional Swedish 'kokostoscakaka' became a simple 'chocolate & coconut Tosca cake' however there is much more to it than what the title suggests, I promise. An amazing taste and a crispy icing, just to name a few. This is one of my favorite desserts to serve when friends come to visit. (Maybe that's the reason why certain people at home often suggest me to invite guests over coffee and sweets.) It is fairly easy to prepare, but it does take its fair share of time. So, let's get started.
Ingredients:
For the batter:
200 gr butter
4 eggs
5 dl sugar
2 tsp vanilla sugar (if you don't have vanilla sugar, you can just add 1-2 drops of vanilla extract instead)
2 pinches of salt (skip if butter is already salted)
1 dl cocoa
3 dl flour (whole grain if possible)
For the icing:
100 gr coconut flakes
1 dl scandinavian light syrup but I suppose it should be no problem to substitute it with the American version of light syrup
2 dl sugar
1.5 dl cream
75 gr butter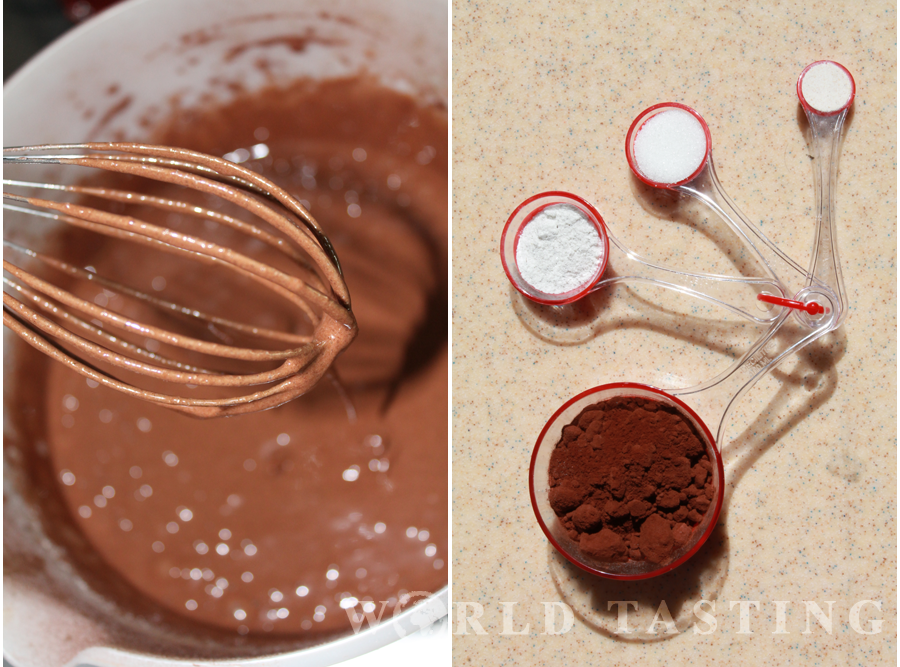 Directions:
Preheat the oven to 200 C. 

Melt down the butter on a low to medium temperature.
Beat the eggs and the sugar into a smooth mixture. Add the cocoa, the vanilla sugar, (the salt) and the flour and continue to mix until all powder ingredients have been dissolved in the mixture.
Finally add the melted butter while continuing to mix.
Pour the mixture into a baking form which you have already covered with a baking paper. Bake for at least 20-25 minutes. Check whether the cake mixture is ready with a toothpick – when done, the dough should not be sticking onto the toothpick.
While baking the batter, start preparing the icing: Place into a saucepan all the ingredients for the icing, and let them simmer for 5-7 minutes on a low temperature.
When the cake is ready, take it out of the over and distribute the icing evenly on top. Return the cake back into the oven for another 10 minutes or until the icing has become solid and turned golden in color.
Let the cake cool down completely before serving.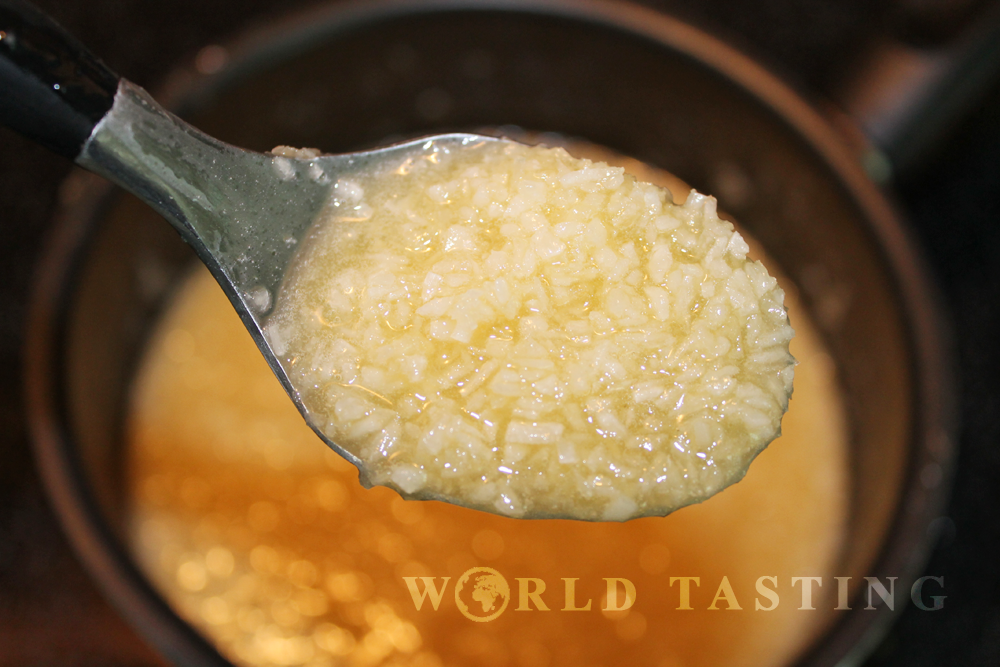 Quick side notes:
This cake becomes fairly sweet! You can reduce the sweetness by substituting the white sugar with brown both in the cake and in the icing.
Also, as you can see on the picture below, the final product seems to have three layers with different texture: the reason is that the icing soaks through the cake making it more moist on the top compared to the bottom.
Bon appetit!