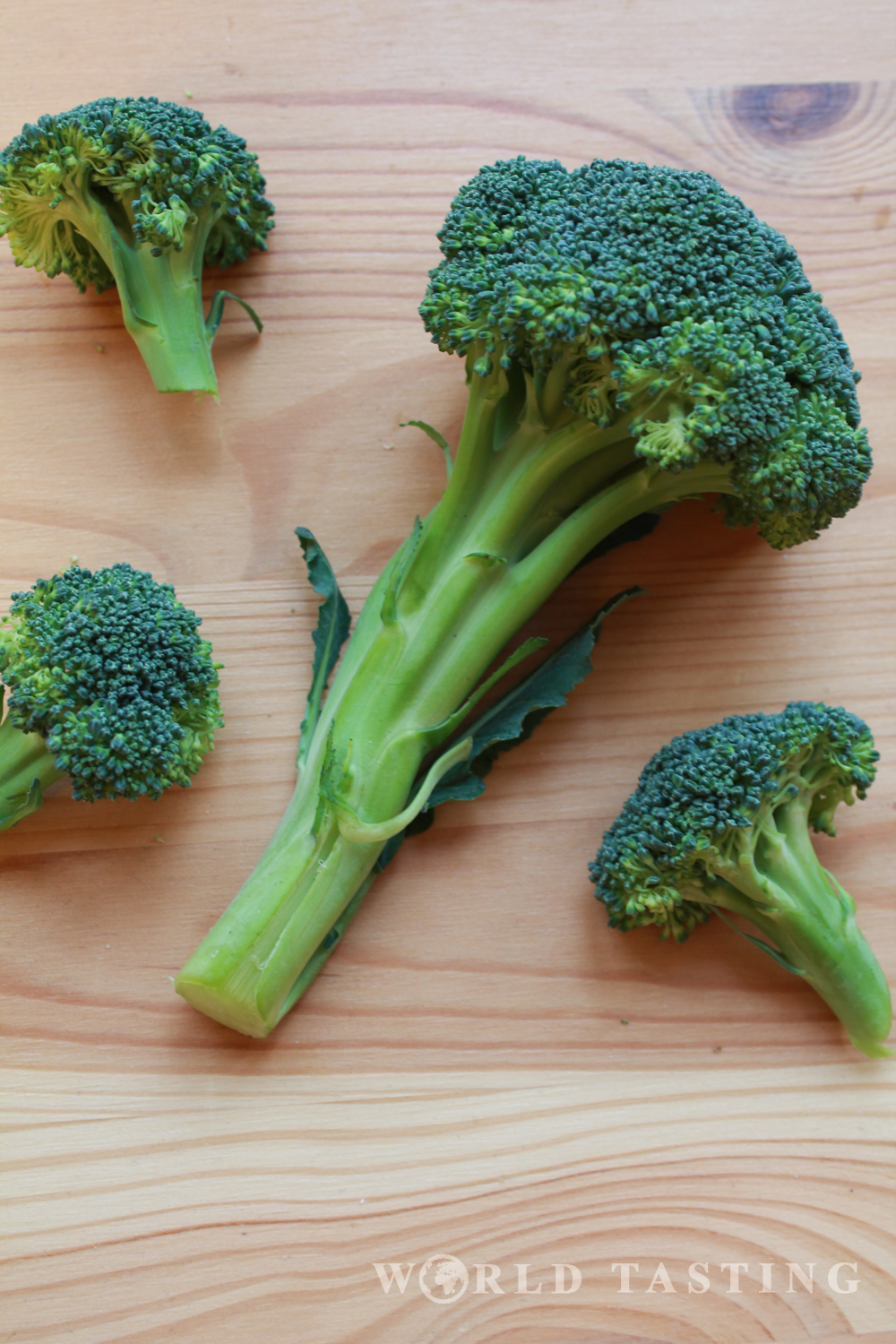 I seriously believe this recipe is magical. The husband ate his greens. And asked for an extra serving.
So hurry towards your local groceries and stock on some broccoli. You can thank me later.
Spicy Creamy Broccoli Soup (4 servings)
approx 500 g broccoli
1 medium onion
2 small potatoes
1 clove garlic
600 ml chicken broth
pinch (or two) hot pepper flakes
200 ml milk
salt and pepper
40-50 g almonds
(optional) cheddar cheese
Directions:
Peel and chop broccoli stems and coarsely chop florets, keeping stems and florets separate.
In a pot, combine broccoli stems, onion (coarsely chopped), potatoes (diced), garlic (sliced or minced), chicken broth, pepper and hot pepper flakes; bring to boil. Reduce heat, cover and simmer for 10-12 minutes. Add florets; simmer, covered, for 5 more minutes or until vegetables are softened. (Tip: check whether the potatoes and the broccoli stems have softened.)
Use an immersion blender in the pot and puree the soup, adding milk, until smooth. (Tip: Do not use milk directly from the fridge. Instead, warm in up in a casserole before adding to the hot soup.) Heat over medium heat, stirring, until steaming, but do not let boil. Stir in more milk if soup is too thick. Season with salt.
Grind the almonds and (optionally) grate the cheddar cheese.
Serve soup in a bowl, sprinkle with almonds and decorate with cheese.
Bon appetit!