Could it be that summer is still lingering around and it has just forgotten to inform us? Last weekend the sun was leisurely inviting me to just sit on a bench and enjoy it. But with such a beautiful weather and a blog on my mind, leisure was close-to-impossible. Instead, I did what every self-respecting blogger would do – a photoshoot. The husband in my opinion shows enormous progress in his photography skills (compare this to his first attempt here). As for me, I went for the classic blue – almost reached the covenant 50 shades.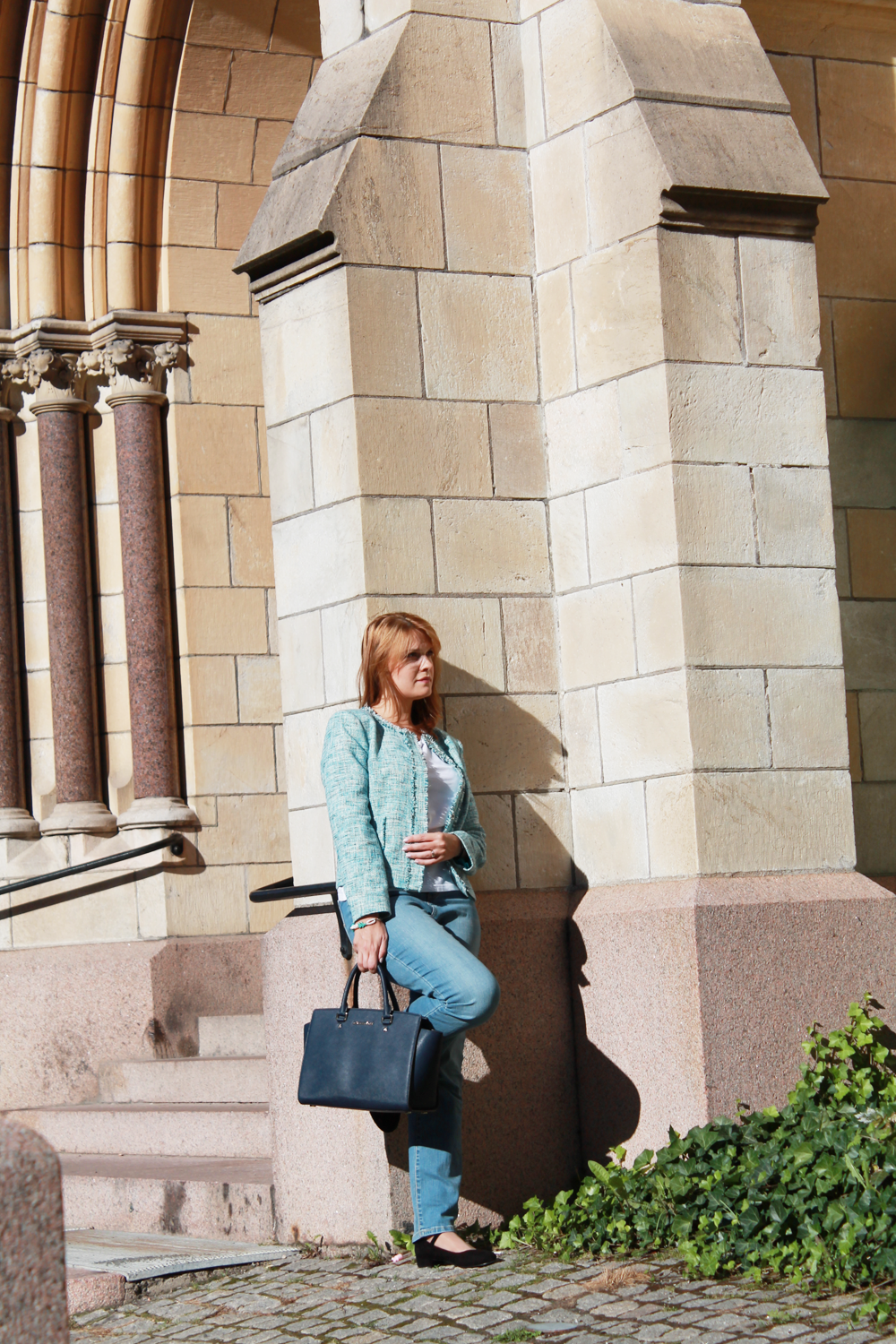 jeans (Levi's 512) | tee (H&M, similar here) | blazer (DIKA) | Selma satchel (Michael Kors) | shoes (Vagabond) | sunnies (Dior) | bracelet (handmade)
Psst! Come say 'hi' on Instagram to see what I am preparing for you in the upcoming posts.