Truth being told, Nice cannot be explored in 24 hours. But if you happen to be on a tight schedule, this itinerary comes in handy.
09:30 – Breakfast at Le Coin Quotidien
Being to Nice, and having a breakfast at a hotel (any hotel for that matter) is a definite no-no. Instead, head towards Le Coin Quotidien (3 Rue Louis Gassin) situated at the entrance of the old town for an assortment of freshly baked bio breads and croissants accompanied by a selection of home made jams.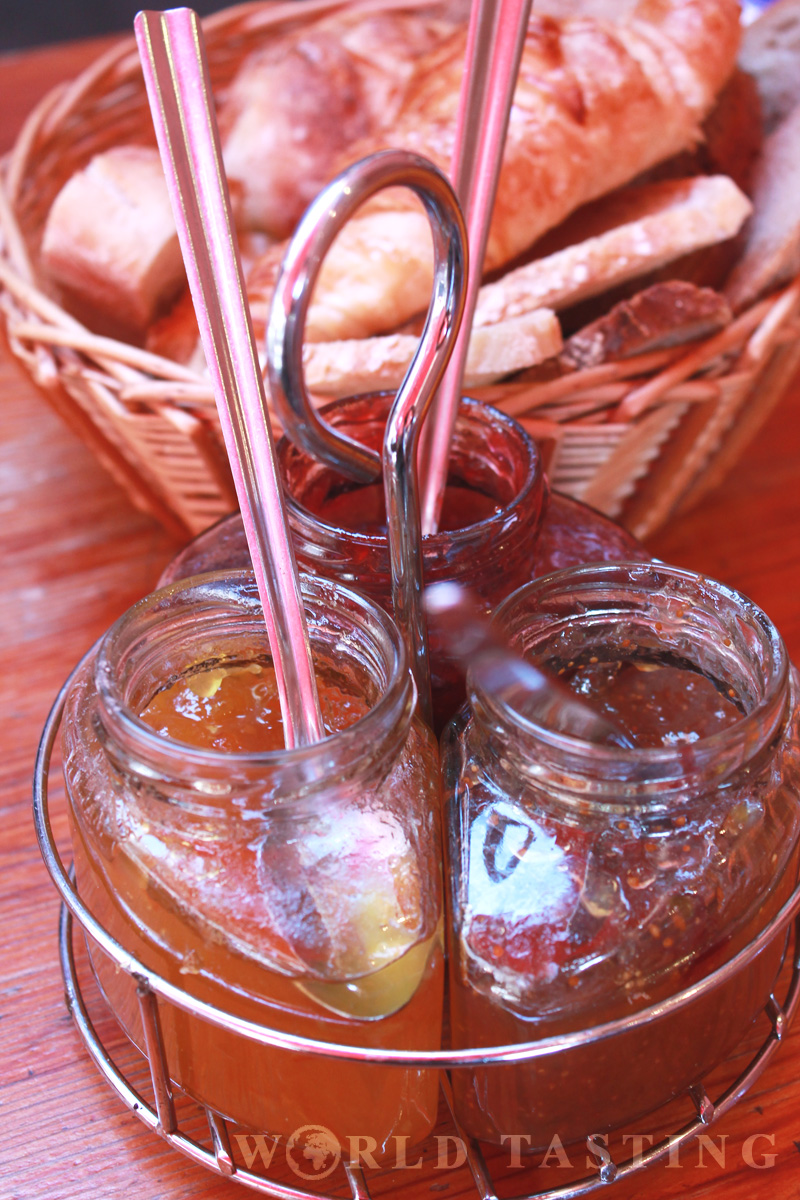 11:30 – The MAMAC
If there is one museum you have to visit while in Nice, this is by far the MAMAC, or the Museum of Modern and Contemporary Arts (Promenade des Arts). The MAMAC strikes with its geometric shape and granite facade opposing the colorful buildings cuddled in the streets of the old town. The museum is open daily for visitors, and is free of charge. Permanent exhibitions feature a number of exciting French artists, such as Niki de Saint Phalle and Arman, as well as a plethora of international artists.
Undoubtedly the best part of the MAMAC is the rooftop terrace revealing breath-taking views of the city of Nice.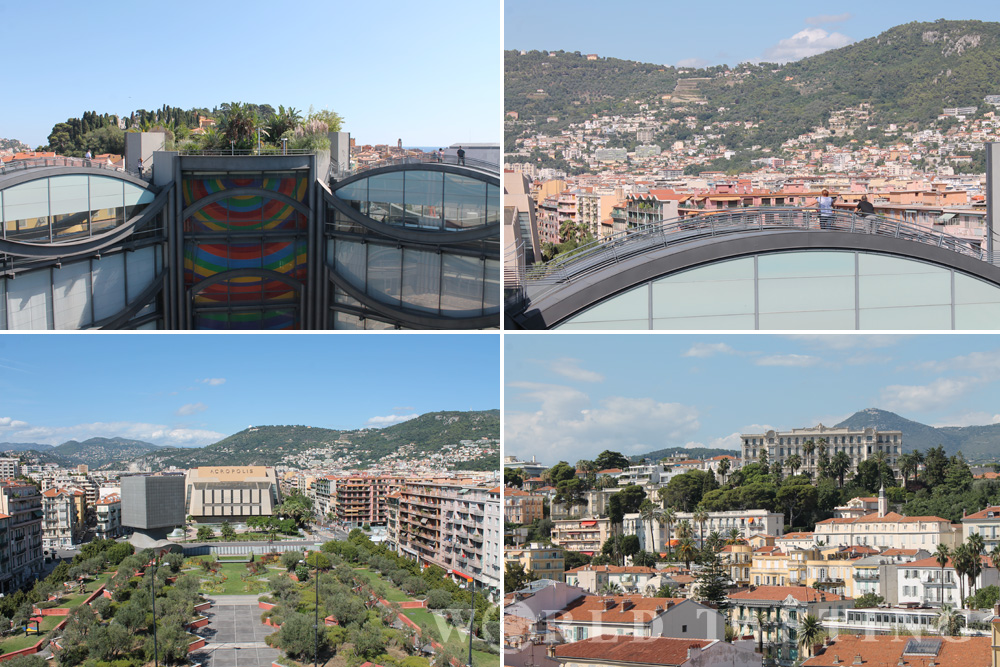 14:30 – Crepes and souvenirs in Vieux Nice
If art has made you hungry, stop by one of the many crepe places in the old town; or, if you prefer try one of the many variations of salad Niçoise, probably the most controversial dish when it comes to ingredients. Then ramble through the narrow streets filled with tiny souvenir shops, and check out the flee markets; the one in front of Palais de Justice is a personal favorite.
17:00 – Le Chateau (Castle Hill)
As the sun slowly goes down, head up towards La Chateau, or Castle Hill, which is easily accessible from the old town (just follow Rue de Chateau) for a marvelous view of the Nice bay at sunset. Once upon a time a home of a Medieval castle, this 90 meter-high terrace is now one of the main tourist attractions of the city.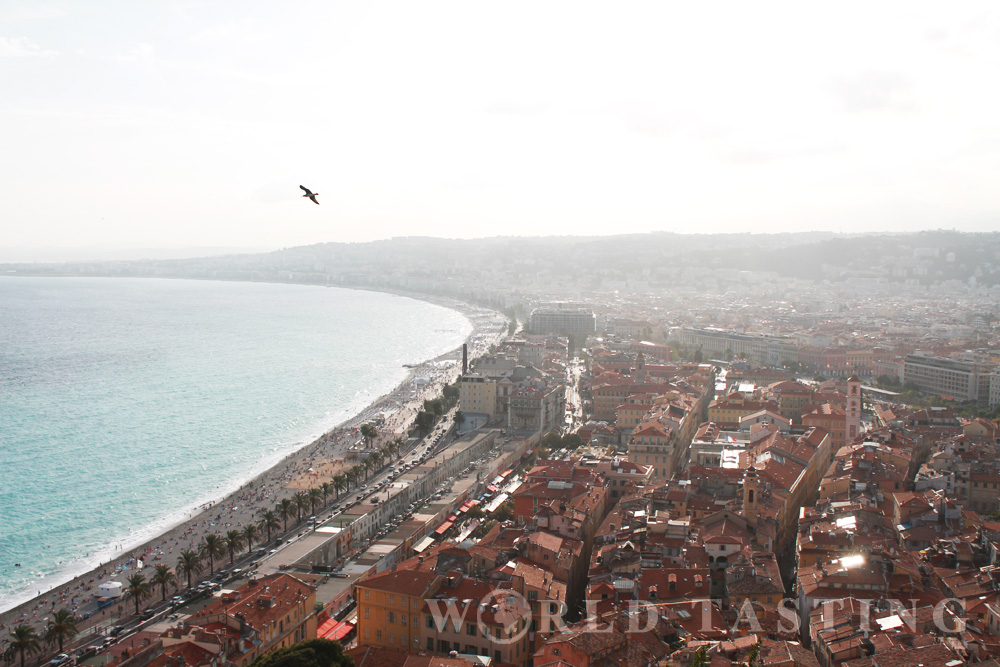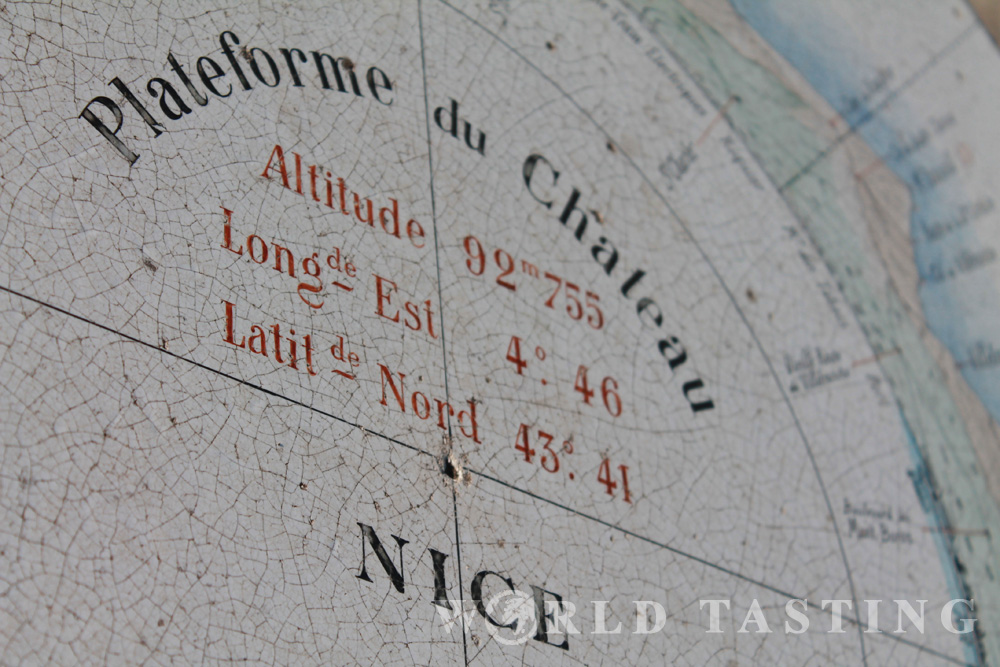 Leaving Castle Hill is easy; an elevator conveniently takes you all the way down to the furthest end of Promenade des Anglais. But don't be upset that you have to leave behind the breath-taking view; our next destination does not disappoint.
20:30 – Dinner at La Terrasse by Le Meridien Hotel
It is nearly dinner time and a lovely table awaits us 10 floors up at the rooftop of Le Meridien Hotel, just a 10 minutes walk along Promenade des Anglais from where the Castle Hill elevator left us.
By night La Terrasse (1 Promenade des Anglais) reveals a gorgeous view over the Nice bay with the sunset painting the horizon is the warmest shades of red, and airplanes gracefully gliding towards Nice airport. Reservations here are a must, so be sure to book some 24 hours in advance. And do try the foie gras, probably one of the best in town.
22:30 – A stroll along Promenade des Anglais
Finish off the day with a carefree stroll along Promenade des Anglais; and be sure to check the program for a fireworks show, or an open-air concert, it is worth seeing.