There is undoubtedly one name that always comes to my mind every time I think of Barcelona: Antoni Gaudí. And while everyone is gushing about the fabulous and soon-to-be-finished (with emphasis on soon, that is, around 2026) La Sagrada Familia, I have for you two just as fascinating sights: Park Güell and Casa Batlló. So put on your most comfortable shoes and let's go!
Park Güell
I had Park Güell on my mind ever since we decided to visit Barcelona. So I did quite some research on it to learn all the best practices. And while everyone in the blogging world stated the obvious, that is – book your tickets online, noone really mentioned the long, winding and steep road leading to the park.
So after some serious climbing under the burning March sun, we arrived just in time to take a breather, enjoy some Spanish tunes and explore the open, free part of the park…
… and (maybe a bit jealously) observe those before us who already had the chance to explore the paid monumental zone, consisting the unsuccessful housing development the park was initially envisioned to be. Talk about building suspense!
So once we were finally let in, there was just one thing to do: find the best spot around the colorfully tiled infinity bench surrounding the Nature Square and pose, pose, pose. Give or take, some 150 more people had the same idea as I did. So if I thought that finding a free spot for a perfect shot here was a tough undertake, little did I know what awaited me at the Portico of the Washerwoman…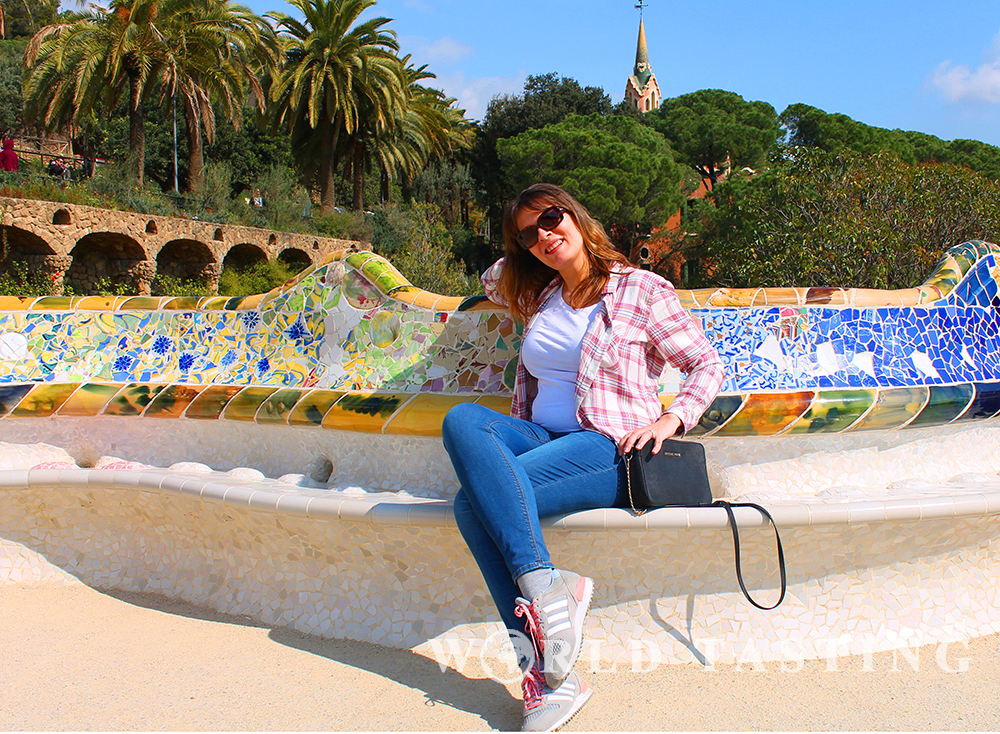 Let's just say that it takes patience, a good healthy amount of patience until the tunnel is almost empty…
… but it is all worth the wait.
Casa Batlló
And while Park Güell was somewhat of a top priority on my to-do list in Barcelona, Casa Batlló was more of a whim. So we booked tickets online (do you notice a pattern here?) for an early morning visit, and I can only say that I was more than pleasantly surprised by both the building itself, as well as the presentation:
… a fantastic audio-video guide to take us through the whole design process of Casa Batlló,
… almost no straight lines in the whole interior of the building,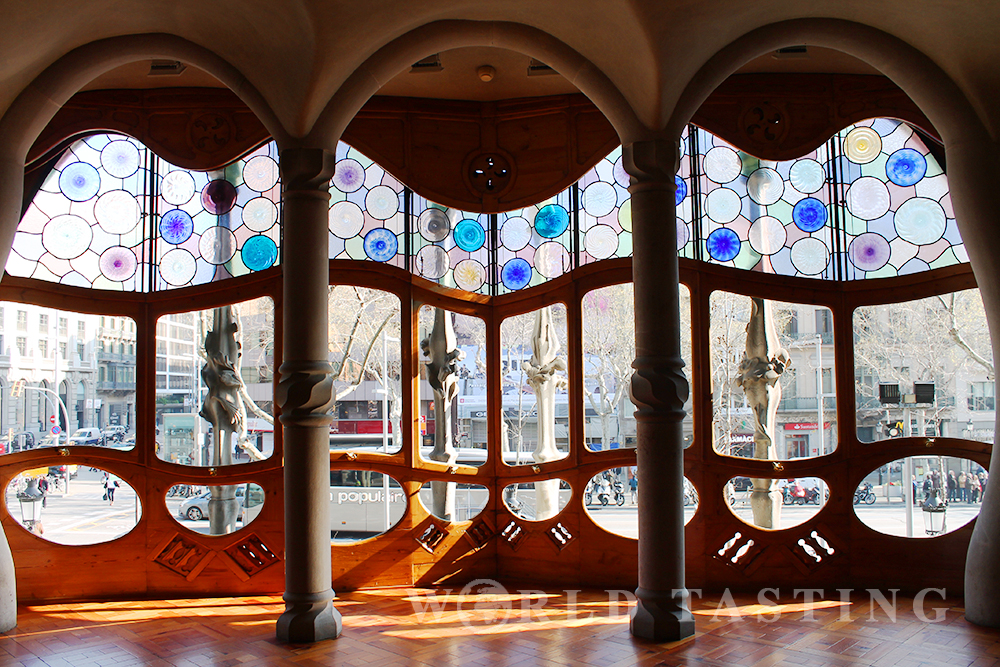 … stained glass details that change color from one room to the other,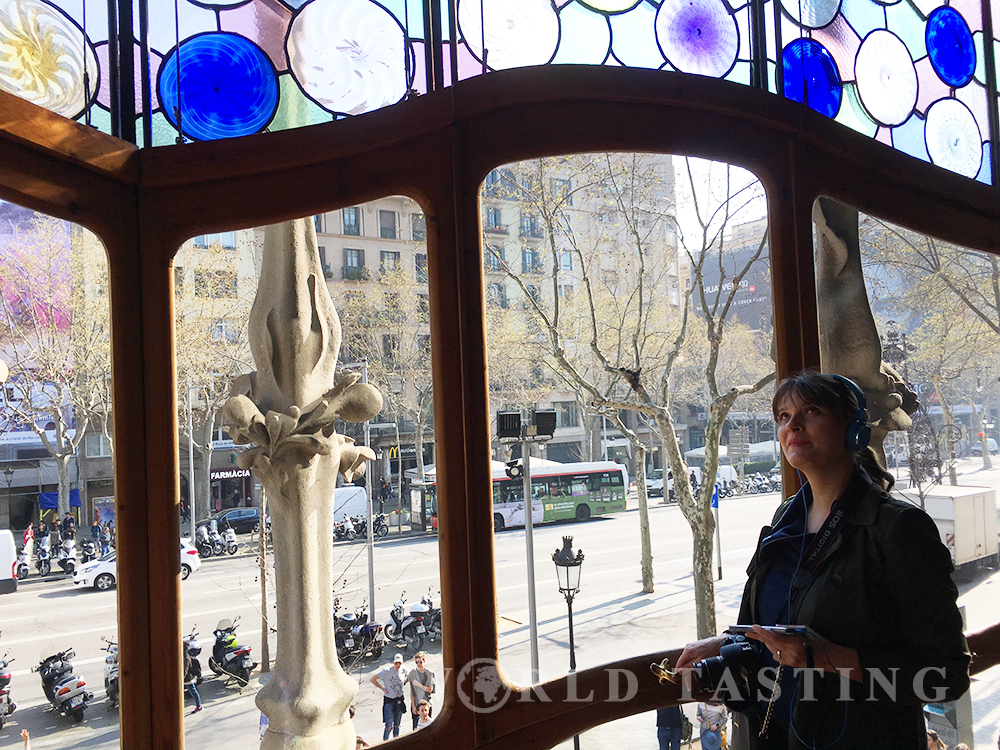 … and the deepest blue tiles in the staircase that gives you that impression of climbing up towards the sky,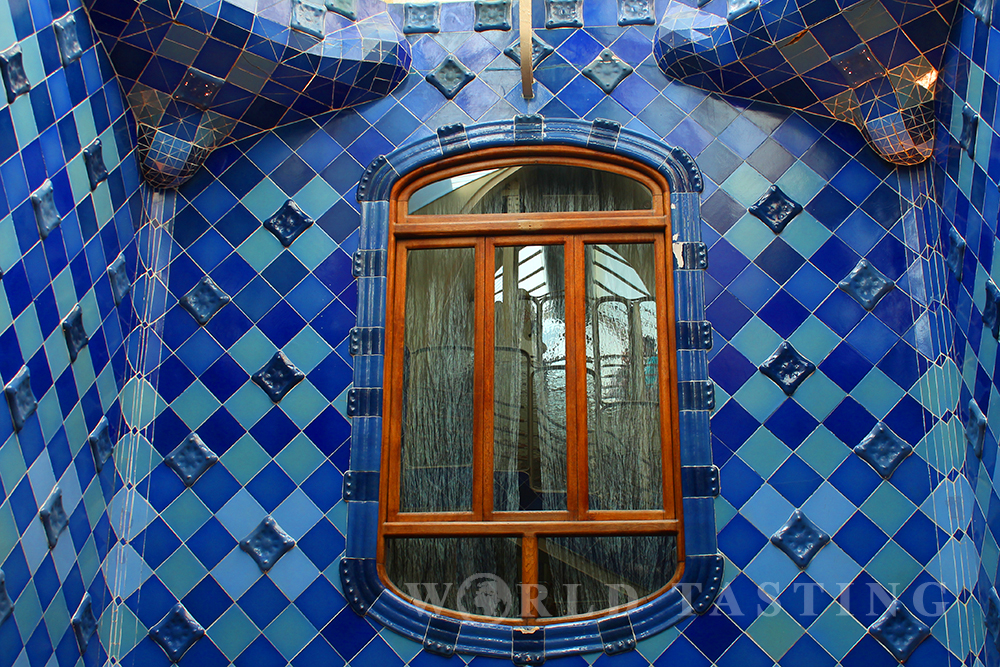 … just to reach the roof-top terrace with the most extraordinary chimneys ever.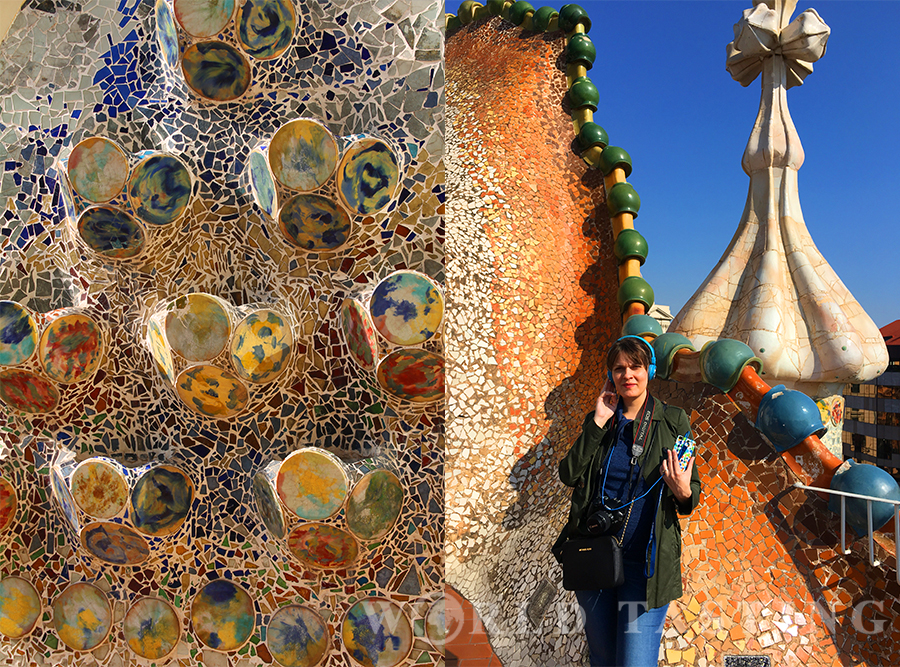 With its peculiar shapes and attention to the tiniest of detail, there's a good reason as to why Casa Battló is proclaimed to be the most mature of Antoni Gaudí's works. So be sure to write it at the top of your to-do list for your next visit to Barcelona.