I cannot recall how I learned about Alsur cafe. But I clearly remember that one moment when I took a peek into their Instagram and I was completely hooked. Needless to say, Alsur Cafe automatically topped my list of places to check while in Barcelona.
So once we set foot in Barcelona, just in time for lunch, the destination was clear: Plaza de Sant Cugat 1, located in the El Born district. We got in a bit before 2 pm, and the place was almost empty. But don't let this fool you – by 2.30 is was buzzing with people.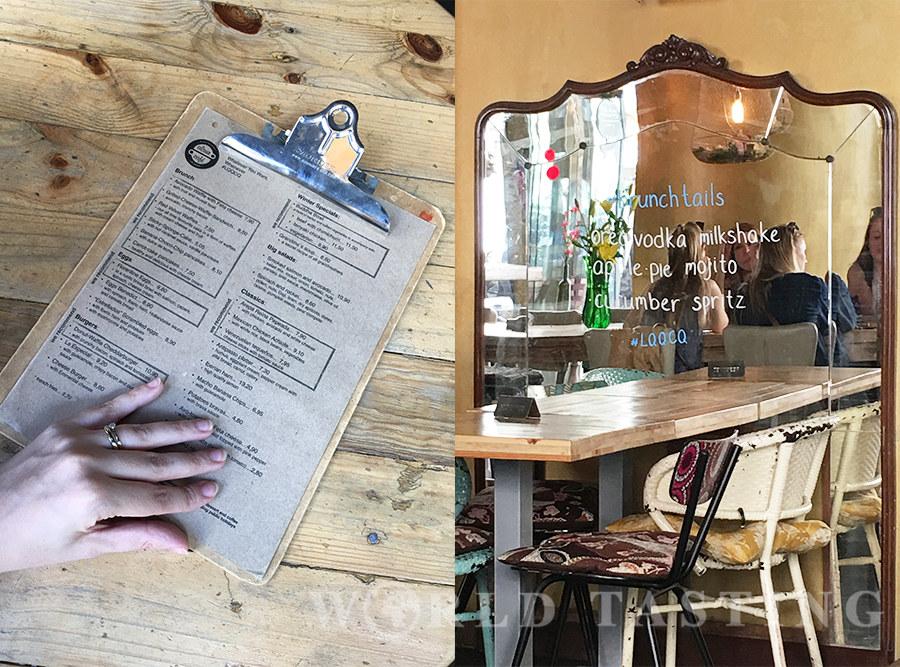 Comfortably seated on a table by the window, we ordered a bite each and let the eclectic atmosphere sink in.
We started with the traditional Spanish patatas bravas (fried potato slices with spicy tomato sauce and aioli) and a Mexican chicken anchiote with veggies and rice,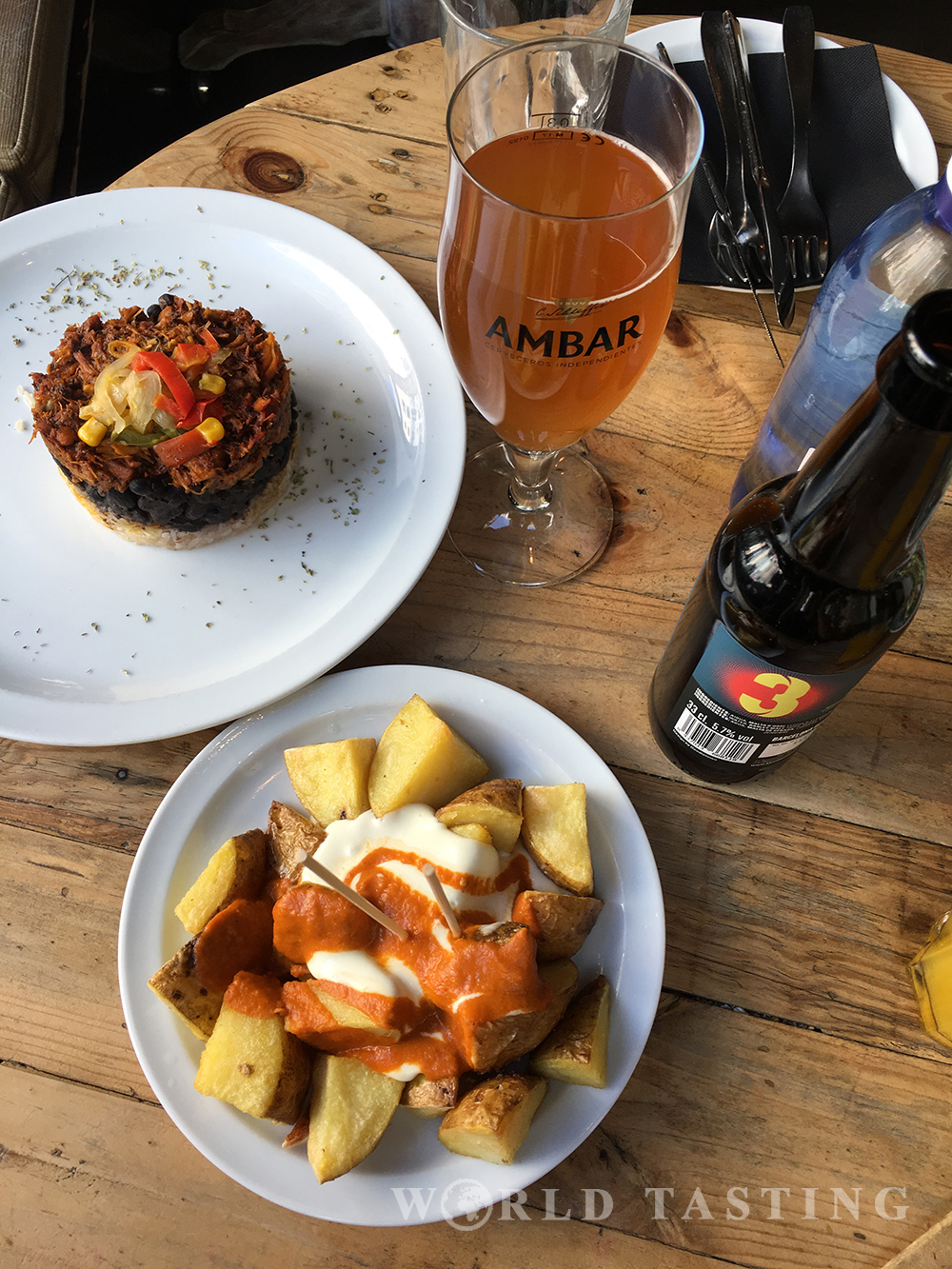 … followed by eggs Florentine in a rustic bread bowl, accompanied with some salmon, spinach and cream cheese.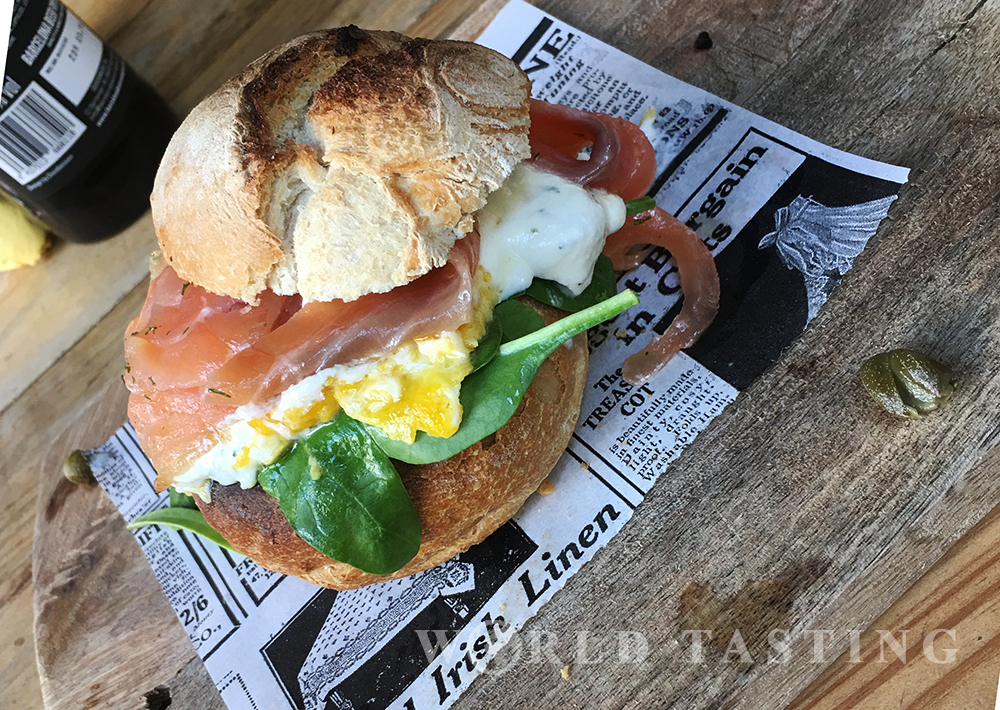 Pure perfection.
So much so, that few days later we found ourselves seated on a window table (do you notice a pattern here?) at the Alsur Cafe, this time on Carrer de Roger de Llúria, 23 which happened to be conveniently situated half a block away from our hotel (Negresco Princess that is, highly recommended). Let's just get this straight: if you are craving waffles with a twist, this is the place to be.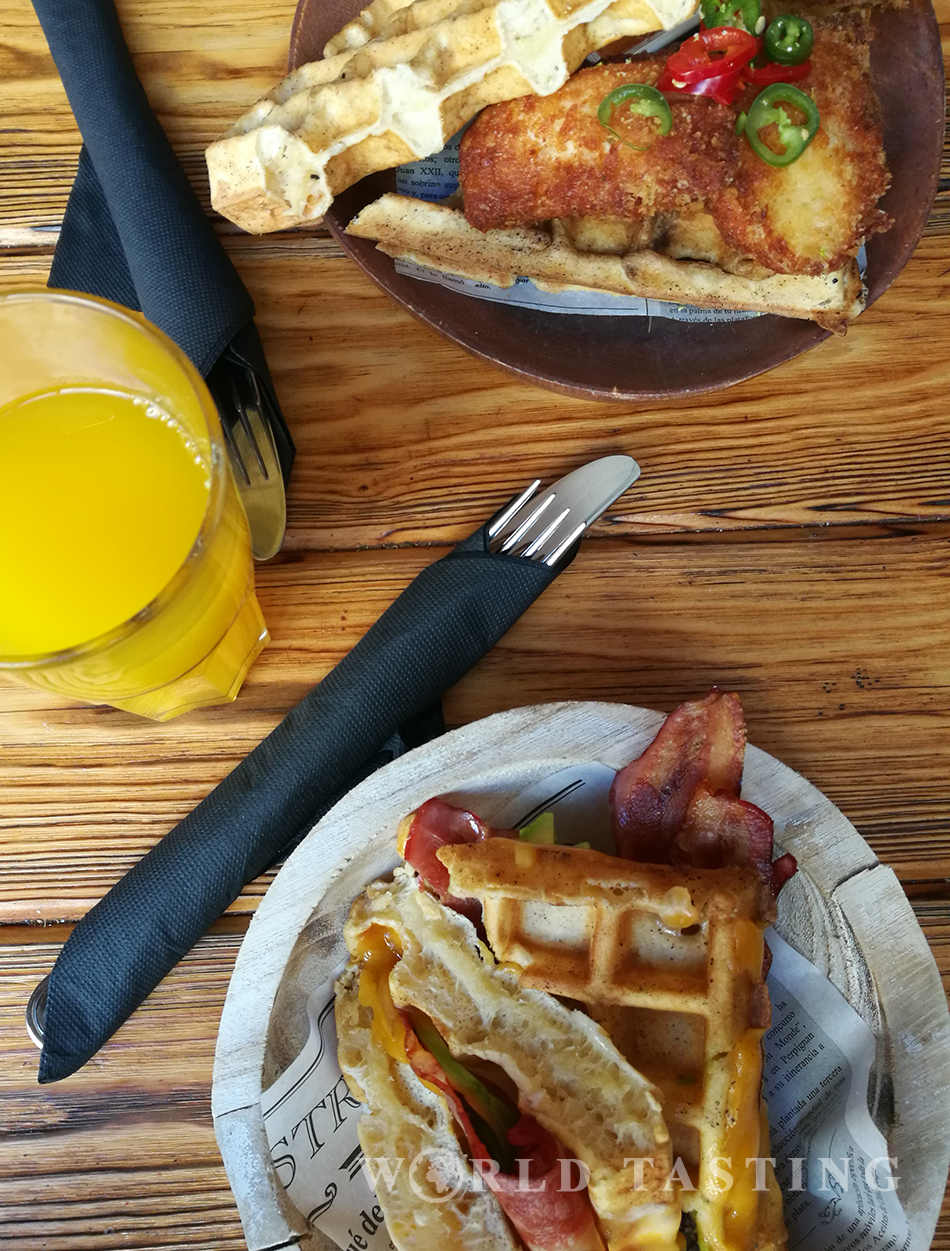 I promise you the most delicious and juicy waffles with sizzling crispy bacon and soft melting cheese. Go treat yourself and thank me later!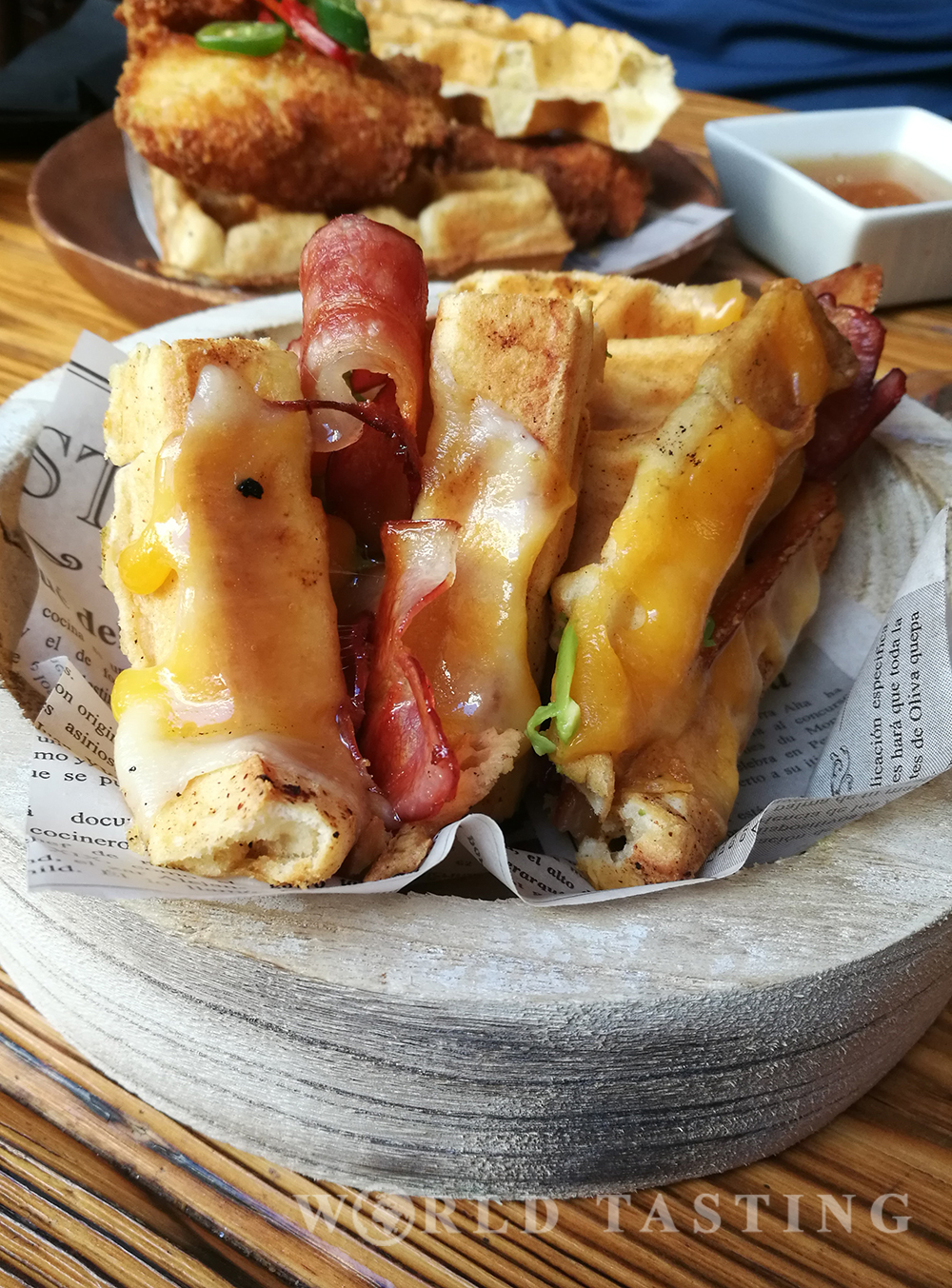 Oh, and on your way out, don't forget to take a quick snap of the floor mosaic to make all your Instagram friends extra jealous!