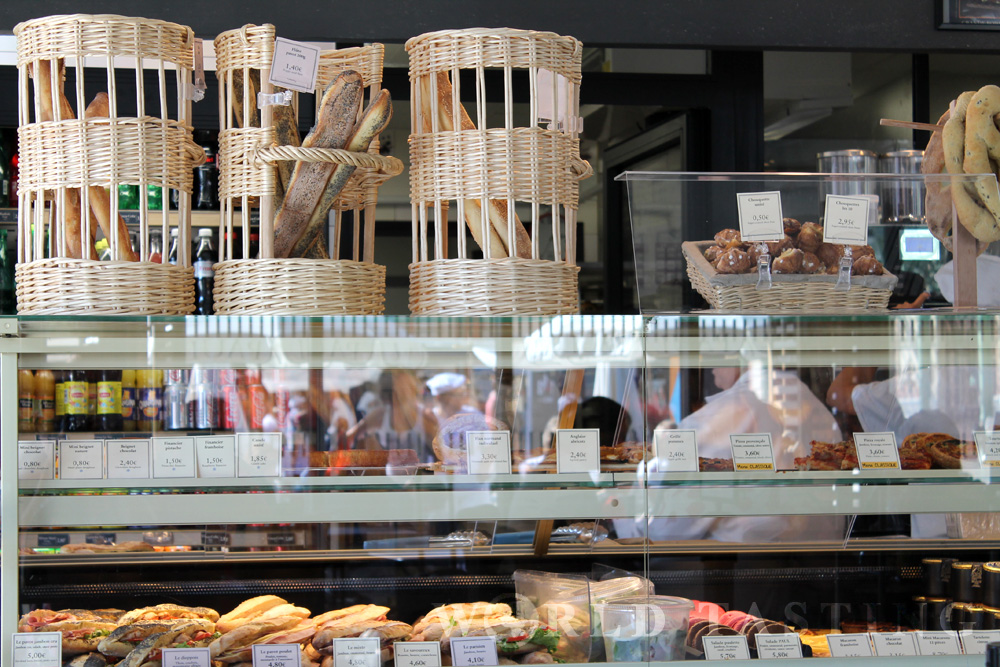 There is only one place to begin a trip to Cannes. You say, the central train station. I say, Paul's; a small family bakery dating back to 1889 and currently conveniently situated right in front of Nice Gare de Ville. A traditional baguette with ham and cheese, and a cup of steaming coffee is a must before heading into the buzzing central station. The trip to Cannes takes as little as 15 minutes, if you are lucky enough to hop on the express train; otherwise a 30 minute ride separates you and the red carpet.
Arriving at Cannes, there is no glamour to welcome you. Quite the opposite. Narrow streets, and old flaking off facades mark the way to the promenade, where high-end fashion enjoys a waterfront view from behind large shiny windows.
The separation of glam and normal is visible even throughout the promenade and the beach. Opposite the fancy coffee places and luxury shops are situated organized beach bars packed with sunbeds and umbrellas. Fancy a coffee at Armani and a swim? All you need is to cross a street.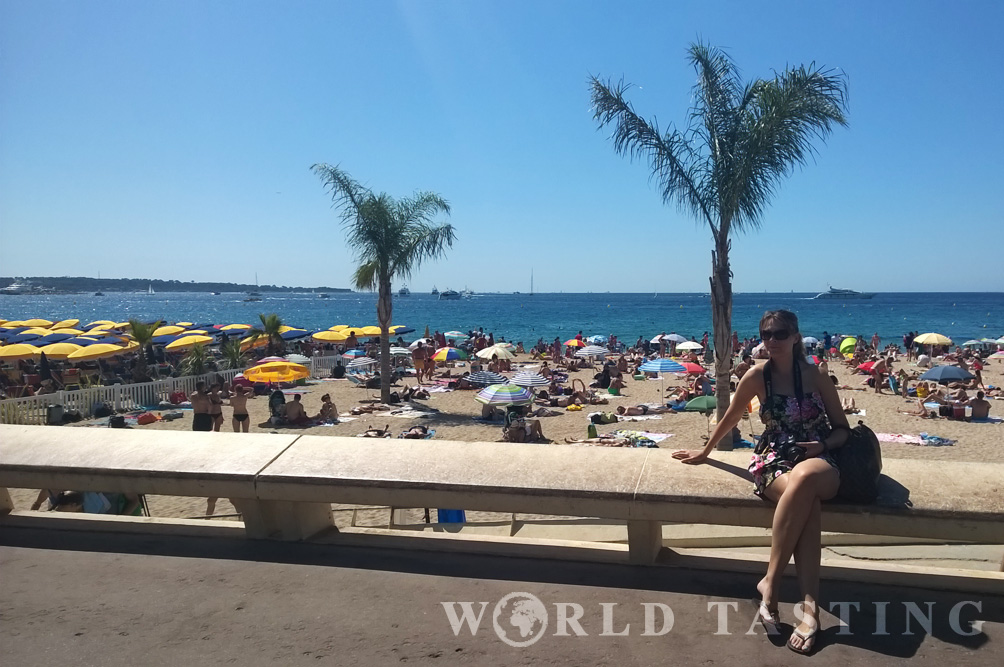 But if sunbathing in front of branded windows and tall hotels is not a priority, unfold a towel at the free beach zone at the end of the promenade, right behind Palais des Festivals et des Congrès. You still get to have the feeling of glamour but, what is more, without having to look at the boxy facade of the congress hall that annually hosts Cannes Film Festival.