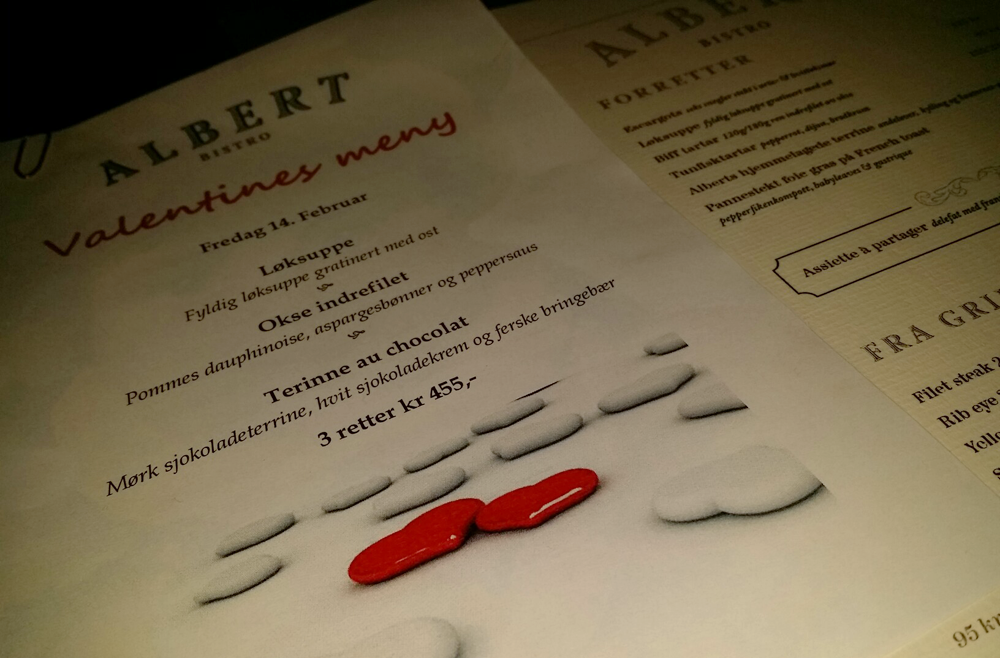 A surprise trip, followed by a surprise dinner reservation at Albert Bistro in the beautiful and newly renovated area of Aker Brygge in Oslo: Don't mind if I do. Situated along the waterside and facing the old fortress, Albert Bistro is one of the newest additions to the Oslo dining scene. Tastefully decorated, with a tangible French feel to it.
La vie est trop courte pour boire du vin mauvais.
'Life is too short to drink bad wine'. If I place greets me like this, I am sure it will not disappoint later.
Given Valentine's Day the restaurant is full but not overly crowded. A special Valentine's menu is up for grabs – a great selection of a starter, a main and a dessert. But my heart is set on the duck so I ditch the menu option and follow my instincts. Glazed tender meat, fluffy potato mash and all this topped with an onion marmalade. Yes, please!
The husband sticks to the basics. In other words, meat and french fries. But I catch him eyeing my duck jealously once it landed on the table. Next time you listen to me, sweetheart!
In my books a dinner is not over before I have sampled the dessert menu. (Sweet tooth, what more should I say.) One terinne au chocolat, please. Oh, and since we are on it, let it be accompanied with some dessert wine. Shall we say Louis Eschenauer Sauternes?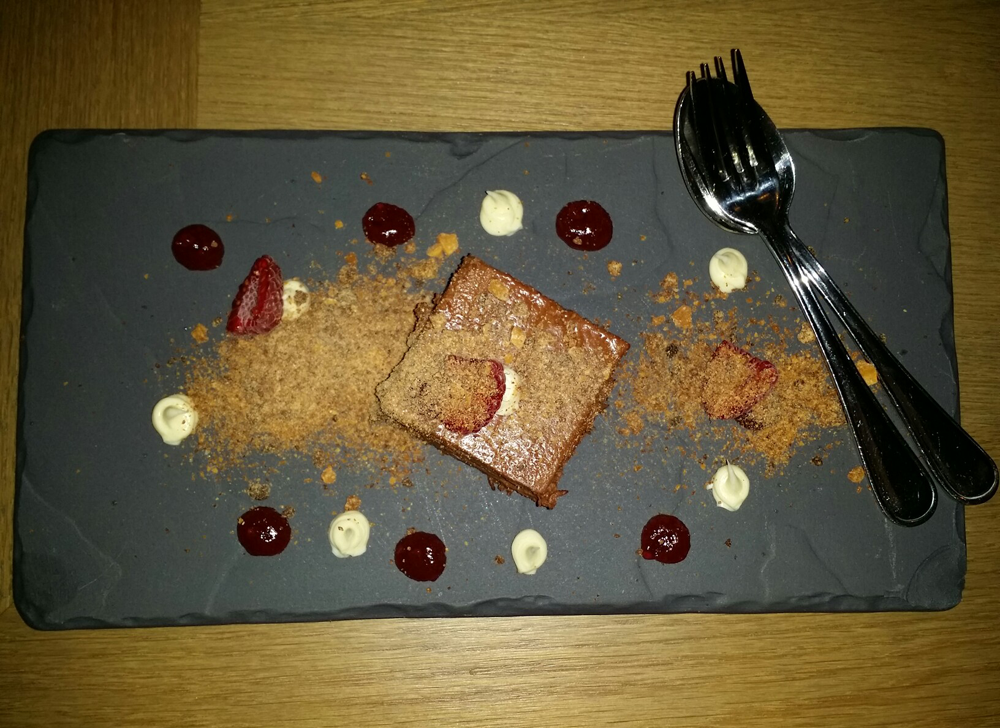 It is not often that a place makes me get goose bumps when I remember about it. Yes, the V-Day may have added a little extra to the exparience but even if we were in Albert Bistro on an ordinary day I am pretty sure the team would have delivered impeccably. As I said, whoever understands good wines, never disappoints.