If a recipe was to have an adventure from the kitchen to the blog, this should be the one. As much as I have been willing to share these delightful coconut and lemon cones with you, they have been shying away from a feature.
Well, I guess someone has to take the blame for this injustice.
Once, that particular someone forgot to charge the camera.
Then, that same someone forgot to warn the husband for a planned shoot.
Third time is the charm. Ladies (and gentlemen), I am proudly presenting you the coconut-lemon cones!
As a side note: The way to a man's heart is through his stomach. And Valentine's is only few days away. That's all I'm sayin'.
Coconut-Lemon Delights (makes 20)
200 g desiccated coconut
2 eggs
1.5 dl caster sugar (I tend to mix 1 dl white sugar and 0.5 dl brown sugar)
50 g butter
zest of 1 lemon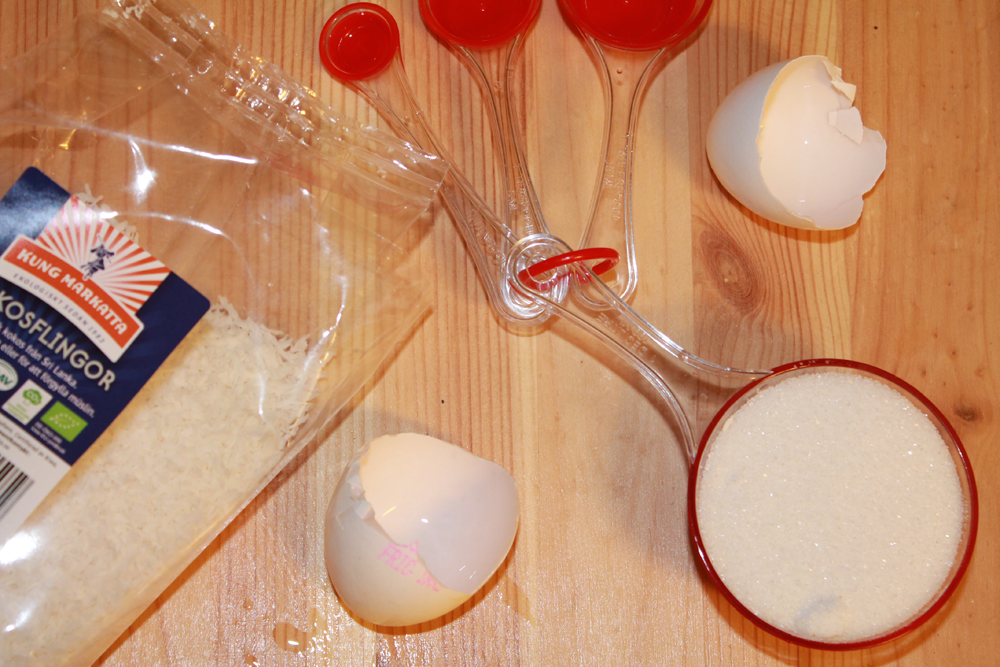 Directions:
Let butter soften at a room temperature. Tip: I have tried to substitute the butter with margarine or coconut oil. Although both options would work, the results feels heavier, which I personally dislike.
Whisk eggs and sugar, then add the softened butter. Fold desiccated coconut and lemon zest. Let mixture aside for 10-15 minutes.
Preheat the oven to 175 C. Lay a tray with a baking sheet, divide mixture into approximately 20 cones and place them on the baking sheet. Tip: I usually use a spoon to form them. Another possibility is to use a small cup or egg form but I feel this makes the cones less fluffy.
Bake in the center of the oven for about 10-12 minutes. Let cones cool down (preferably on a wire rack) before consuming.
Bon appetit!