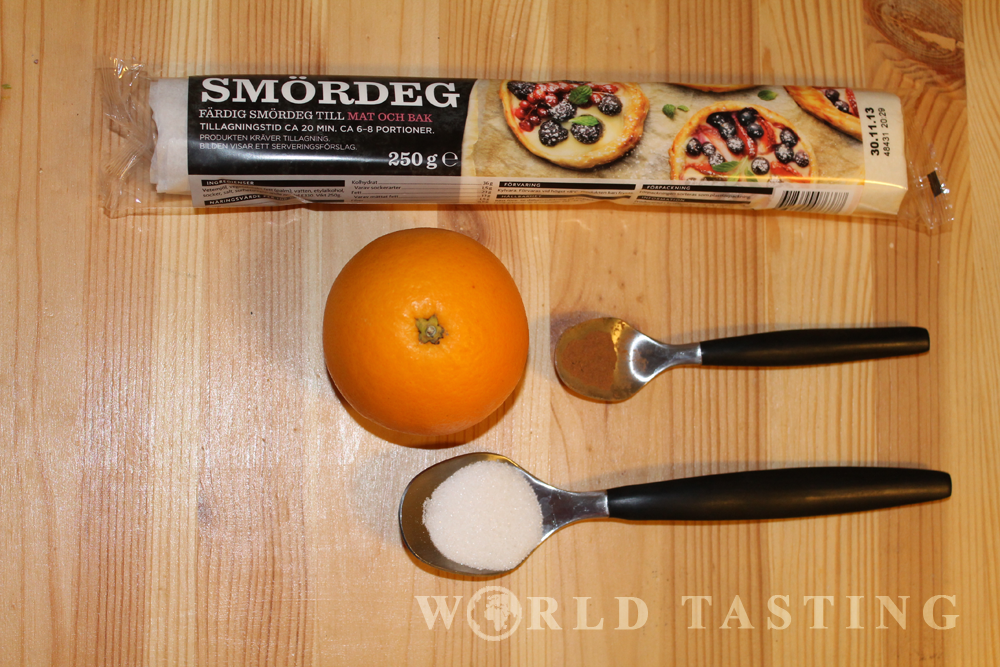 Call me lazy but if someone can take the kneading off my shoulders (well, technically, hands), I am game. Add an orange and some cinnamon and the game turns into a feast.
Lazy Orange Tarts (makes 6-7)
250 g puff pastry
125 g creme fraiche
1 egg
1 orange
5 tbs caster sugar
cinnamon
vanilla extract
Directions:
Preheat the oven to 200 C.
Spread the puff pastry on a flat surface and sprinkle it generously with ground cinammon. Roll the pastry and then cut it into 6-7 pieces of equal size. Form each piece first into a small ball and then into a flat disk and lay it into a hole of a muffin form. Bake on the top shelf of the oven for 8-10 minutes or until golden.
Mix the egg, the creme fraiche, 1 tbs of sugar, the vanilla extract and the zest of the oragne into a bowl. This mixture will be the filling of the tarts.
Take the muffin tin out of the oven. With a tea spoon press the puffed pastry down towards the tin to make space for the filling. Spoon the filling in each of the tarts and return in the oven for approximately 10 more minutes.
(Optional) Prepare a caramelized orange reduction out of the juice of the zested orange and 4 tbs sugar. Put the juice and the sugar in a saucepan on a high heat. Stir regularly until the mixture reduces its volume and thickens.
Take the ready tarts out of the oven and decorate with the hot caramelized orange reduction each of them. Set aside to cool down fully before taking them out of the muffin tin.
Bon appetit!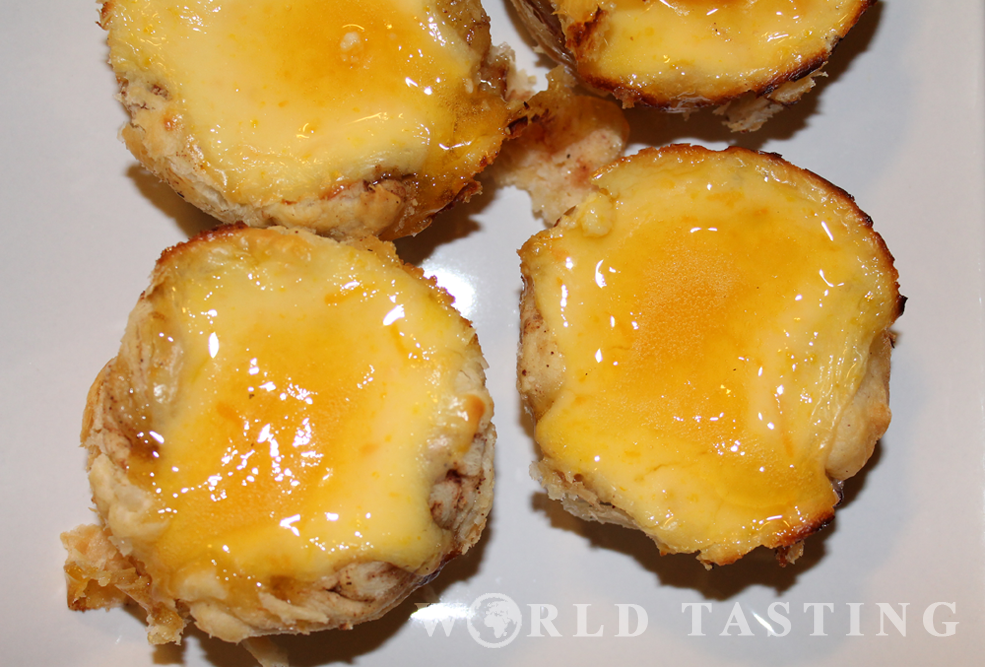 PS. This recipe has been adapted from Jamie Oliver's "30 Minute Meals". Definitely a recommended read!