When in Greece, eating becomes a primary activity. Here are my top three picks for restaurants in the old town of Rhodes – everything from typical fast food to hippie-style fusion.
Traditional Greek gyros at Lemoni Grill House
If you are up for a quick dinner in the old town of Rhodes, definitely try the gyros (Greek pita bread wraps) at Lemoni Grill House. Located at the corner of Apellou and Sokratous street, this small restaurant makes for a perfect spot for a short pause in between ancient ruins exploration and souvenir shopping.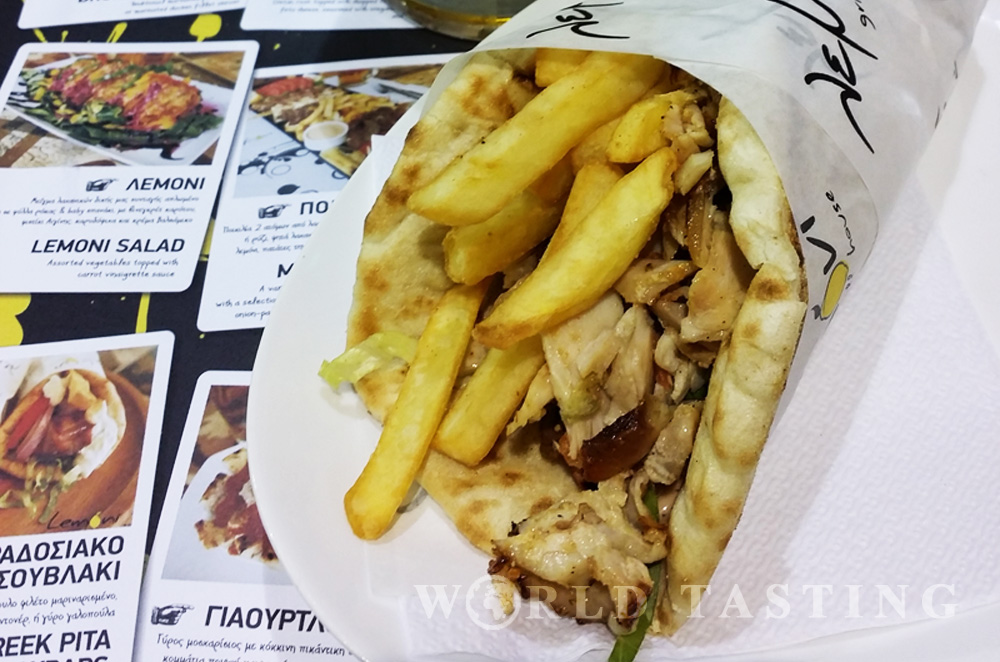 Prime views at Archipelagos
Overlooking Hippocratous main square in the old town of Rhodes, Archipelagos restaurant serves typical Greek cuisine. Highly recommended are the stuffed kalamari with cheese, accompanied by a glass of retsina (a typical Greek white wine) – unorthodox combination of flavors which will blow your mind.
Finding balance at Mandala
Hidden in the far end of Sofokleos street, Mandala is a small oasis of colorful decor and tasty dishes in the jungle of restaurants in Rhodes. This is not your typical Greek restaurant; in fact the owner is a wonderful Swedish lady who gladly chats with all her guests. The food is fresh, the kitchen is open, and the menu changes constantly on a big chalk blackboard.