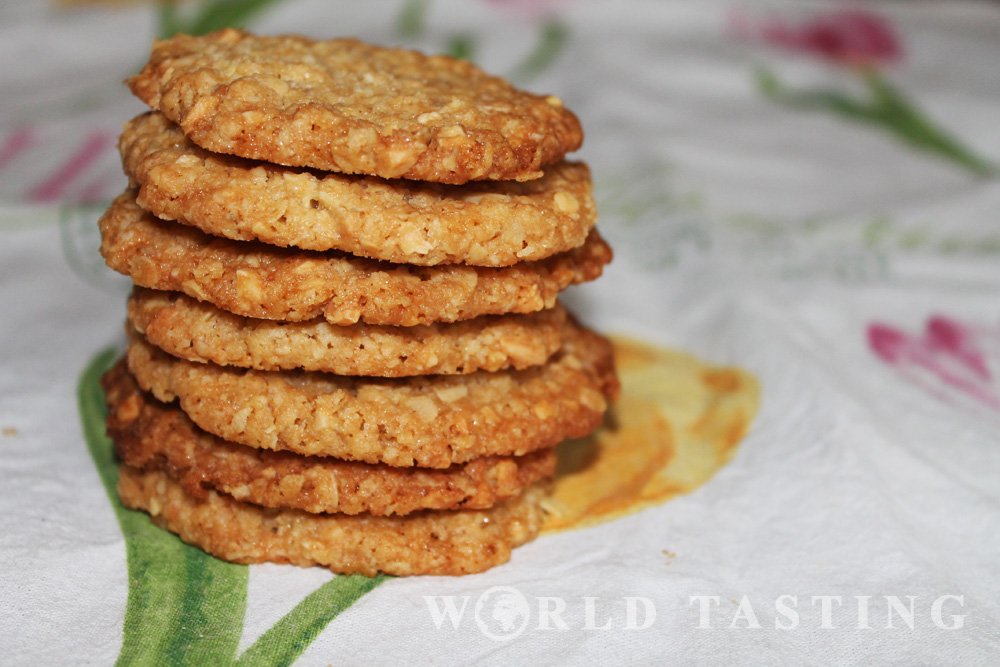 Guests coming over for an afternoon tea? Well, here's a quick way to wow them. These crunchy oatmeal cookies are the perfect complement to coffee or tea on a lazy Sunday. (I suggest you do a second batch, because I assure you the first one will disappear before you can say 'crunchy almond oatmeal cookies'.)
Happy cooking! xx
Almond Oatmeal Cookies  
Preparation time: 10 minutes | Cooking time: 10-12 minutes | Yields: 16 – 20 cookies
Ingredients:  
100 gr butter
1 dl sugar
1/2 tsp baking ammonia
3 dl oats
1 dl flour
30 gr almonds (chopped)
Directions:
Preheat the oven to 200 C.
With the help of a mixer, blend the butter and the sugar. Add the baking ammonia and mix once again. Finally, add the oats, the flour and the almonds, and mix again until mixture is smooth.
Form small balls from the mixture, and space them evenly on a baking tray covered with a baking sheet.

Press down each ball with the help of a fork or directly with your hand to form a disc with a width of approximately 1 cm. Tip: Keep in mind to leave enough space between the disks, since they will further expand during baking due to the ammonia.
Bake for 10-12 minutes or until golden.
Bon appetit!