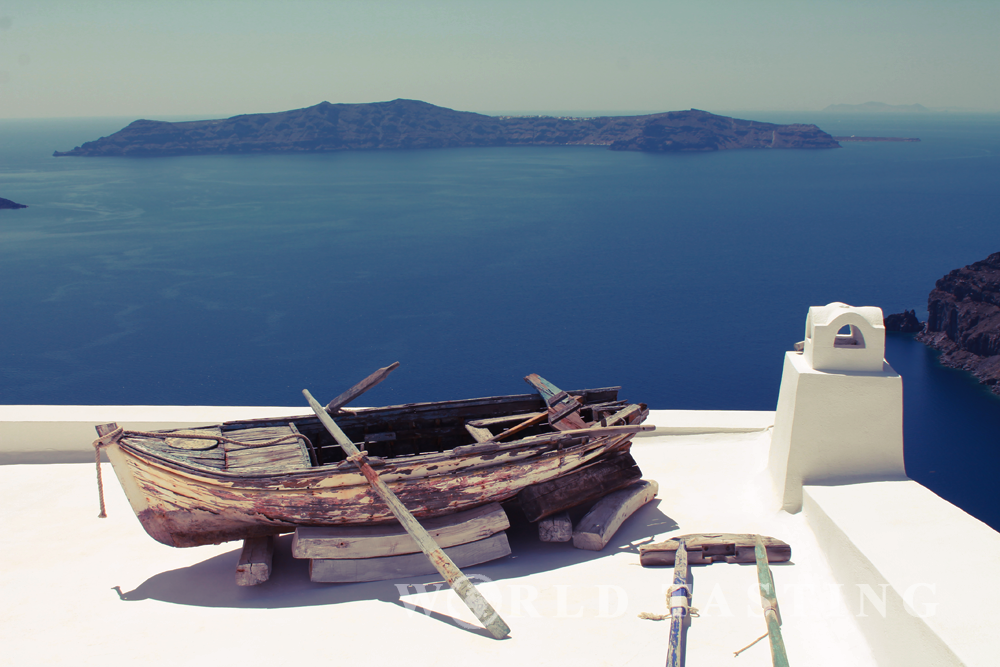 It has already been more than a week since we came back from Santorini, but my mind constantly travels back there. The whitewashed facades topped up with blue domes or garnished with hot pink flowers. The richness of taste in local tavernas. The constant breath-taking view from every spot on the caldera. Just like an endless postcard. Or a wallpaper. If I only reached out with my hand, I could squeeze the horizon. And all those blue shades would run through my fist like the juice of sweet oval grapes…
Well, well, I maybe got a bit drifted away. Just a tiny bit. But if you have been to Santorini, you are definitely walking in my shoes right now. What I really wanted to say though is how funny it is that once sad events can bring us so much joy nowadays. The Minoan eruption of Thera (approx. 1400 BC) destroyed a whole civilization and maybe buried Atlantis underwater but when I was standing at the verge of the rock, looking at the merge of blue shades of sea and sky along the horizon, this very much seemed like the right thing to happen.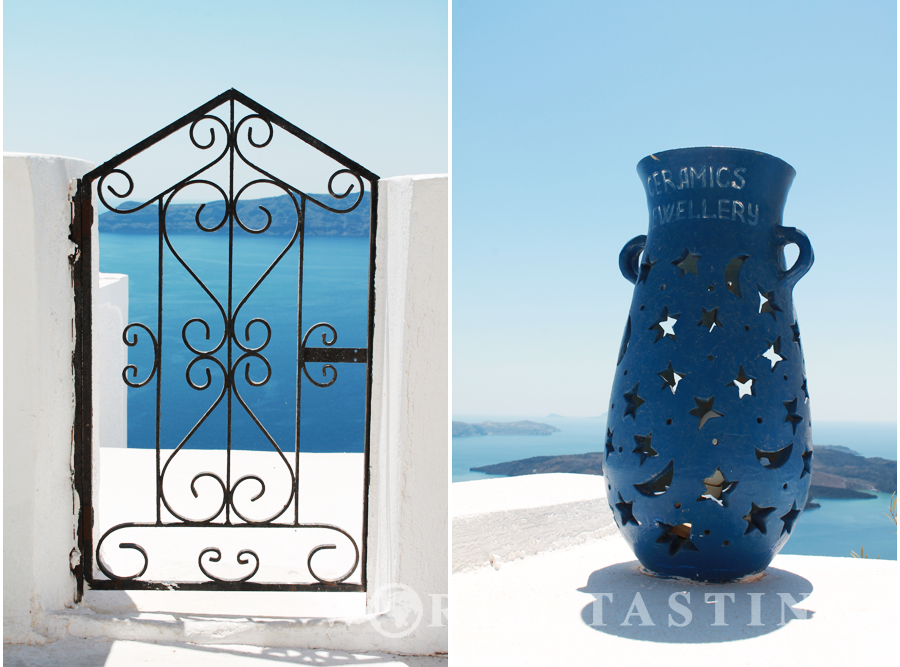 If you are not afraid of the burning Santorini sun, you can take a long walk along the caldera all the way from Fira to Oia (the farthest west point on the island, thus the best place to enjoy the sunset). Experienced people say it takes around three full hours of walking if you keep your focus on the road and don't get tempted by all the small restaurants and cafeterias that await you along the way. Well, resisting temptation has never been my virtue, so we managed to only reach by foot the picturesque towns of Firostefani and Imerovigli, but we did discover a number of wonderful restaurants to rest our feet and enjoy the beautiful view again and again.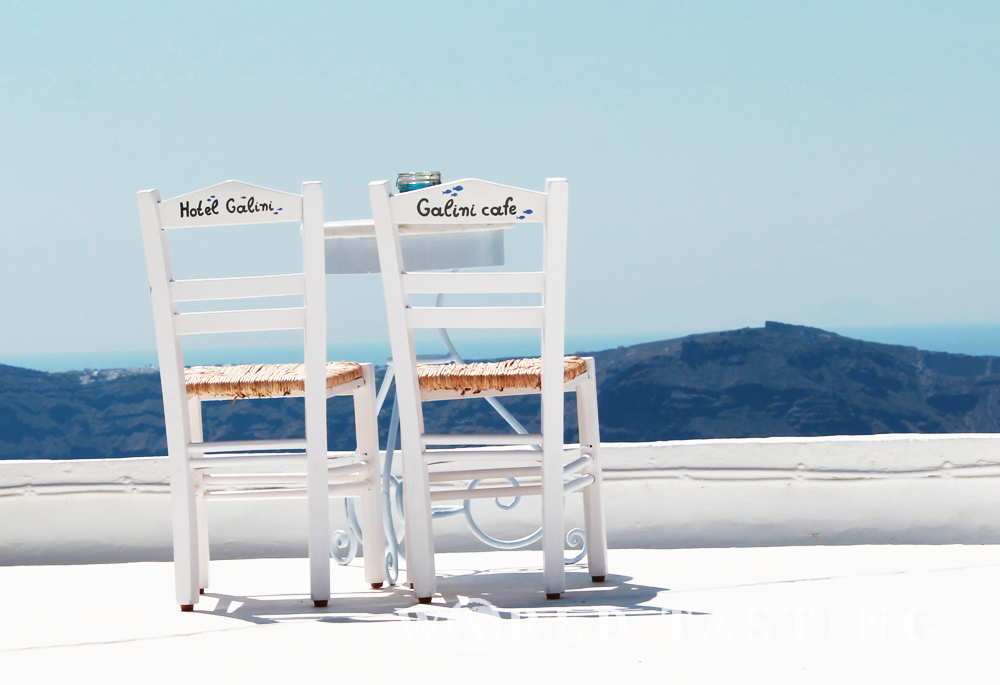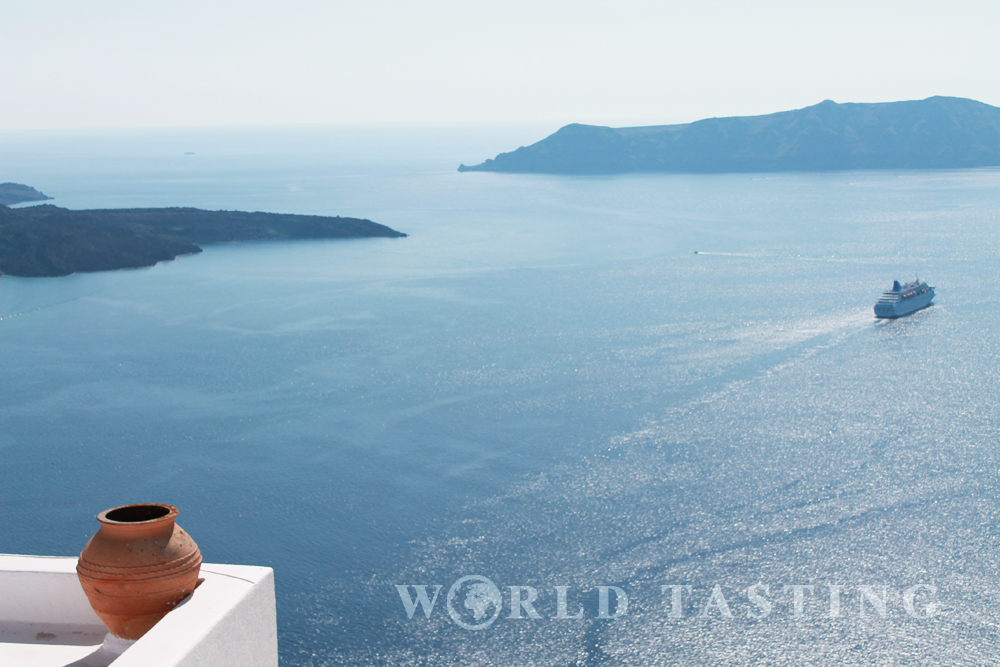 The occasional spots that have not been occupied by restaurants, hotels or cafeterias host street sellers of – well – blue jewelry against the white caldera wall that traces the walking route. Even the motorbikes are painted in white and blue to add to the color palette of the island. Talk about harmony!